Invisible Braces for Adults and Teens in Novato, CA!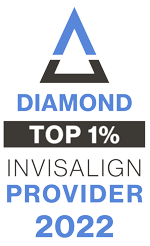 Invisalign clear aligners are almost invisible! It is a clear alternative to traditional braces for both teens and adults. Have you ever wished for a straighter, healthier smile, but wanted to avoid the traditional metal wires and brackets that often go along with braces? Dr. Don Wilson and Dr. Paul Kim are certified Invisalign orthodontists, giving patients a "braceless" alternative to straighten their teeth. To find out if you or your child is a candidate for Invisalign or Invisalign Teen, call us today to schedule your complimentary evaluation. Some people think of Invisalign as clear braces, but it's really an orthodontic therapy system that uses clear, computer-generated aligners instead of metal braces. Once you, Dr. Don, and Dr. Kim have decided Invisalign is right for you or your child, we will use the scan taken during the complimentary consultation to create a set of aligners that are customized to improve your smile. There are no goopy impressions needed anymore—It's so easy and comfortable now with our amazing scanning technology!
Invisalign –  A "braceless" alternative to traditional metal braces!
To straighten your teeth with Invisalign or Invisalign Teen, you…
Wear each set of aligners every week
Remove the aligners to eat, drink, brush and floss
Visit us every few months so that Dr. Don and Dr. Kim can monitor your improvement and give you a new set of aligners
Because Invisalign dental aligners are clear and nearly invisible, they're very popular with adult patients who, for business and social reasons, need to straighten their teeth and smiles without being seen wearing dental braces. Invisalign aligners may also be removed for special occasions when you just can't be seen wearing orthodontic appliances.
Invisalign First
Invisalign First is an aligner program designed for a positive treatment experience for younger children who are eligible for orthodontic treatment. It is formulated to address the unique needs of growing children- aligning their teeth while expanding their arches and making room for existing teeth and incoming permanent teeth. Watch the video below to learn more!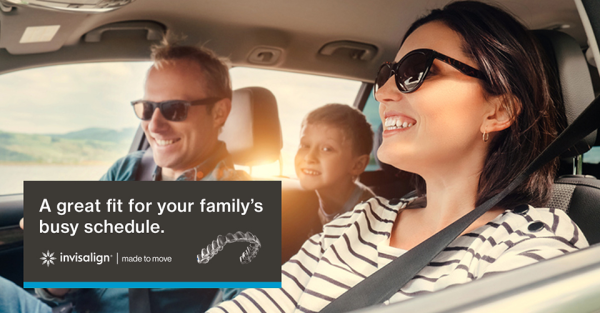 What is Invisalign?
Invisalign uses a series of customized, clear aligners to straighten teeth faster and with fewer office visits than traditional braces. Thousands of orthodontists in the United States and Canada use Invisalign braces to accurately and effectively treat their patients. Invisalign aligners are:
Completely invisible – Invisalign aligners cannot be seen while you are wearing them! Friends, family members, and co-workers may never even know you are wearing braces unless, of course, you tell them!
Comfortable to wear – The aligners are made from special plastic with smooth, rounded edges so they won't irritate your mouth and tissues like traditional braces often can.
Customized just for you – Your Invisalign aligners are customized to fit your mouth. Dr. Don and Dr. Kim use advanced 3-D computer imaging technology to replicate an exact impression of your mouth and teeth, then they customize each aligner so that it fits your mouth and, over time, moves your teeth into the proper position.
Removable –Unlike traditional metal braces, you can remove your aligners to eat, drink, brush your teeth, floss, and for special occasions. There's no need to change your lifestyle with Invisalign!
Effective – You will begin to notice a significant difference even before your treatment is complete! Most treatments are completed within one year; however, this can vary from patient to patient.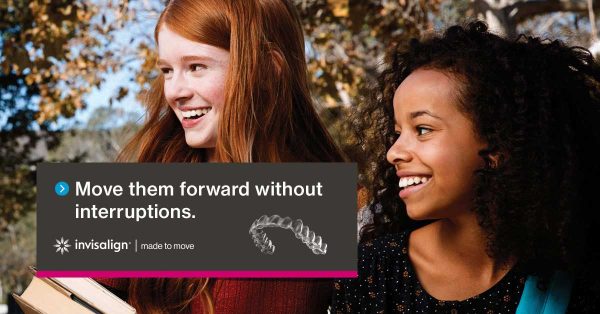 Why Consider Invisalign
People everywhere are beginning to experience the benefits of Invisalign treatment. Here's why people just like you are choosing Invisalign over traditional braces:
With Invisalign, you can have a straighter, healthier smile without all the noticeable wires and brackets of traditional braces.
Invisalign aligners are removable, making it easy for you to enjoy the foods you love without worrying about breaking or bending your brackets and wires. You can also remove your Invisalign aligners to brush and floss regularly.
You don't need to change anything about your current lifestyle! With Invisalign, you can continue participating in day-to-day activities without changing a thing. Invisalign is great for professionals, athletes, brides, and parents.
Office visits and checkups are easy, quick, and painless. Fewer appointments are required throughout your entire treatment.
How Does Invisalign Work?
When you begin your Invisalign treatment, you will receive several sets of custom fit aligners. Each set of aligners is worn for only one or two weeks, depending on your treatment plan. Each time you switch your aligners, you will continue straightening your teeth. Over time you will notice changes in the alignment of your teeth, and soon you will have a straighter, healthier smile!